As long as there are houses on the market to be bought and sold, the services of a home inspector will always be in demand. The immediate need, however, is extremely high this spring, as the housing market experiences an unprecedented boom in real estate sales.
Follow along as Andrew Cunningham-Moorat, independent home inspector, covers the state of the industry in his home inspector blog series.
In 2019, the Bureau of Labor Statistics predicted a steady increase in the demand for building and home inspectors.  Though certainly steady, that increase was projected to be rather slight, with a 3 percent jump envisioned across the decade between 2019 and 2029.  However, this prediction was made pre-pandemic… a past that feels more foreign than the future at this point.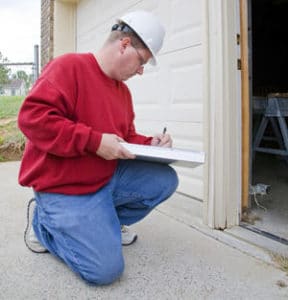 In the times of the pandemic, property value has seen an exponential increase in virtually every real estate market across the country. And thus, the sales boom explodes!
The pandemic has certainly prompted the sales boom, which has, in turn, increased immediate need for home inspectors. But this critical need isn't rising exclusively due to the pandemic.
What other factors are increasing the need for home inspectors?
Increased Safety Concerns
For generations, home inspectors have fulfilled a critical role in the home buying process.  The importance of the role, in Home Inspector Andrew Cunningham-Moorat's experience, only continues to improve.  It's safe to say that the overly public interest in safety and construction quality have grown from generation to generation.  Cunningham-Moorat, as well as his fellow home inspection professionals, point to modern research that has uncovered disastrous health hazards associated with previously popular building materials (i.e. asbestos and lead paint).  
With a concern for safety solidified, it's 'safe' to say, the need for home inspectors is indeed here to stay!