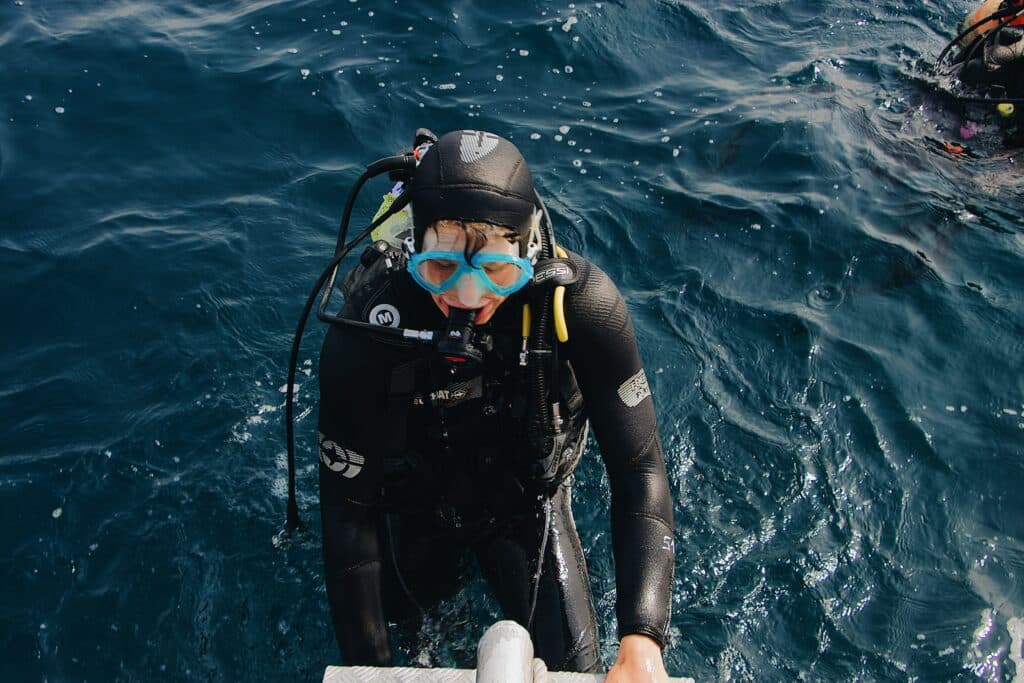 The ocean is truly the last undiscovered frontier on Earth, and you can only see so much by snorkeling around on the surface. If you love being in the ocean, you've probably thought about going scuba diving. There are some safety tips you should know about before you take the plunge. 
Andrew Cunningham-Moorat is a home inspector and avid outdoorsman who loves to go scuba diving. He shares his tip 4 safety tips you need to know before you go diving.
Get certified! It is extremely dangerous to go scuba diving without the proper know-how. By taking a class, an instructor can tell you all of the safety protocols, make sure you are comfortable with the equipment, and that you know what you are doing. 
Always listen to the briefing from the dive master. They will let you know about the ocean conditions and what kinds of wildlife you may encounter. 
Avoid decompression sickness, aka 'the bends'. Decompression sickness is a medical condition that can happen at depths of 30 feet or more. It is important to not swim back to the surface too quickly while on a dive. 
Don't try to swim around too fast. It takes a lot more energy to move through water than it does to move through the air. If you try to swim too fast, you could tire yourself out.